We do most of our gardening in raised beds – for us, this method works very well. We average around 148 frost free growing days in our zone 5, upstate NY garden. A short growing season, coupled with our poor draining, thick, heavy clay soil that is often waterlogged well into late May, means that growing directly in the ground is a bit challenging for us. To combat the issue we converted most of our growing space into raised beds.
In addition to our raised bed garden we do have a traditional garden area that we use for sprawling and space loving plants such as corn, squash, and pumpkins. If you have poor or little topsoil, water prone growing areas, or a short growing season, raised garden beds could be a great gardening option for you.
If you want to learn more about gardening in raised beds and learn about some of the advantages, check out our post: Why We Grow in Raised Garden Beds (The Advantages of Growing in Raised Beds).
Making and building a raised bed doesn't need to be overly complicated or expensive. When it comes down to it, you don't even need a box for a raised bed – you can simply create a raised bed by mounding up soil and compost.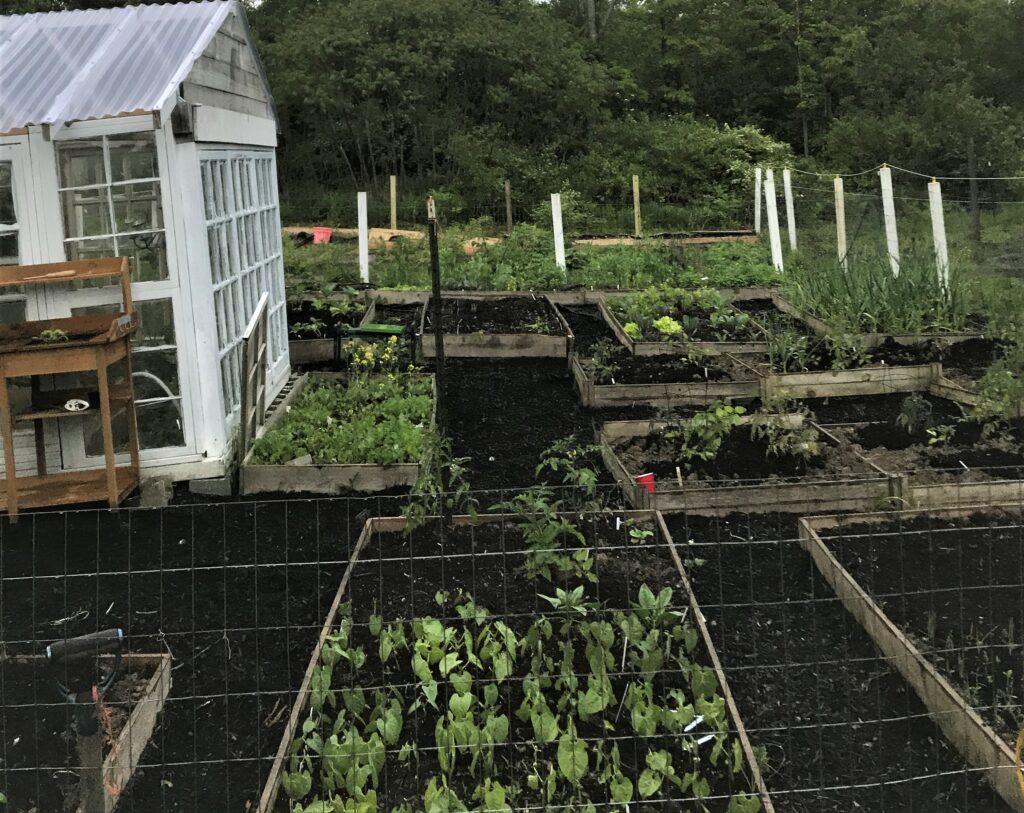 For our simple 4×8 ft. and 2×8 ft. raised beds we chose to build them out of inexpensive lumber that we purchased at our local Home Depot. We purchased and used 1 in. x 8 in. x 8 ft. Whitewood Ledger Boards (rough cut lumber). If you can't source this exact board at your local Home Depot, shop around, you might be able to find and purchase locally milled rough-cut lumber.
Our raised garden beds are made from 3 boards and 8 screws. That's it – approximately $15.00 in materials, and less than 15 minutes of work to build each bed.
We don't expect these beds to last forever after all, they are inexpensive air-dried pine boards. With that being said, some of our original beds we built 4 seasons ago and with minimal maintenance they are still holding up just fine. I suspect that we will be able to get at least a few more growing seasons out of them before they will need to be replaced. Once you build and install your beds your free to fill them with soil and compost and start planting right away.
How to build a $15.00 raised bed:
Materials:
Three 8 foot 1" x 8" boards
Eight 3-inch deck screws
Soil and compost to fill your bed
Tools:
Measuring Tape
Circular or Hand Saw
Drill with Phillips head bit and drill bit
Protective hearing and eyewear
Building Instructions:
Measure and cut one board in half – each piece will measure 48 inches. These will be the two "end boards.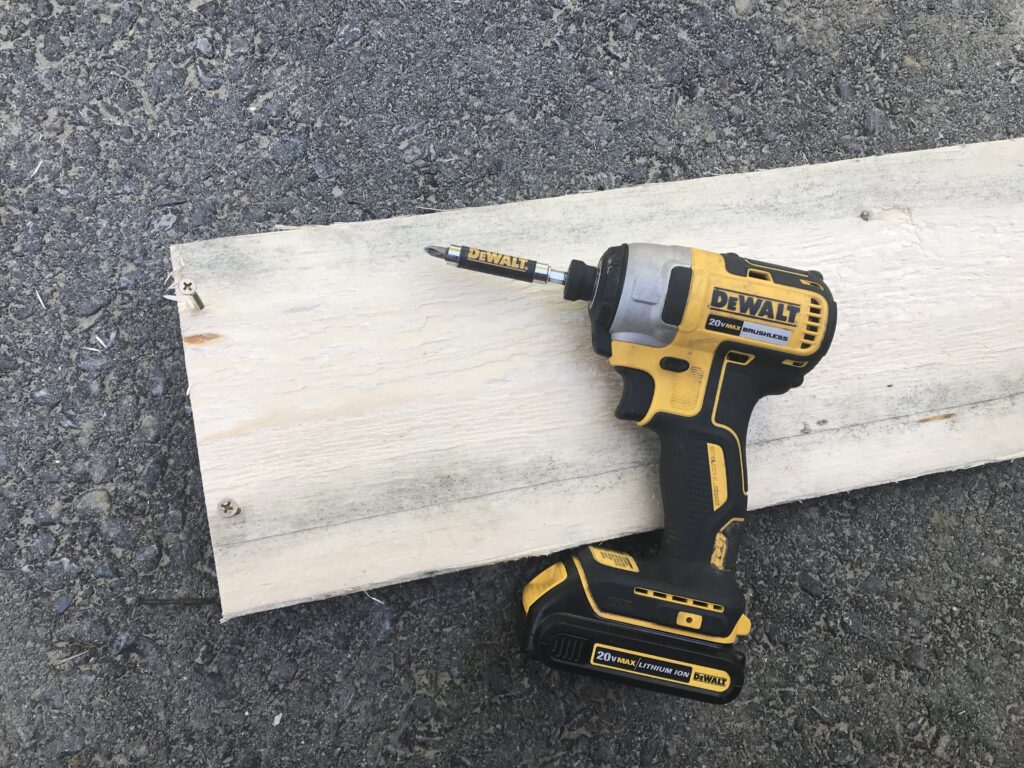 Optional Step: Pre-drill pilot holes in your boards – this will help prevent the ends from splitting and compromising the integrity of your beds. The head of the screws will face the end of the long board (the 4-foot board will be sandwiched between the 8-foot boards).
Set and sink your screws. To make the process easier grab a helper, hold one of the 8-foot boards on its side and line up the end of a 4-foot board at a 90-degree angle. Sink the screws using with your drill. Repeat with the remaining sides.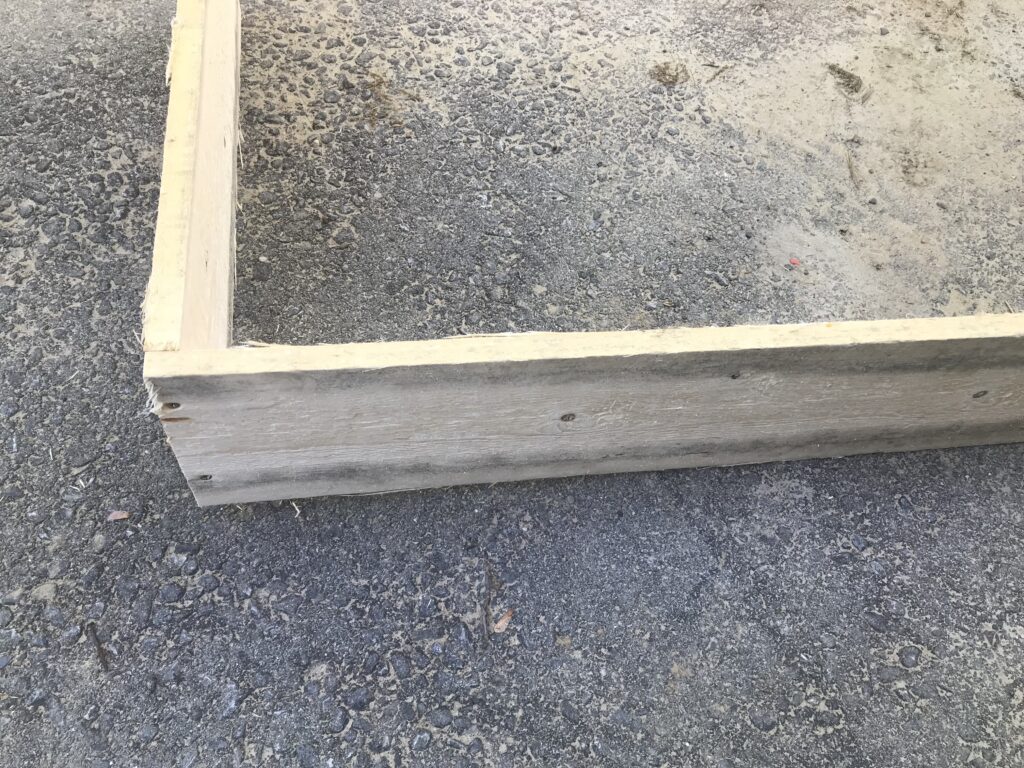 Position your bed – place your bed in a relatively flat location with good sun exposure. To cut down on weeding and to have a tidy mud free pathway we recommend laying down weed fabric and mulch between your beds.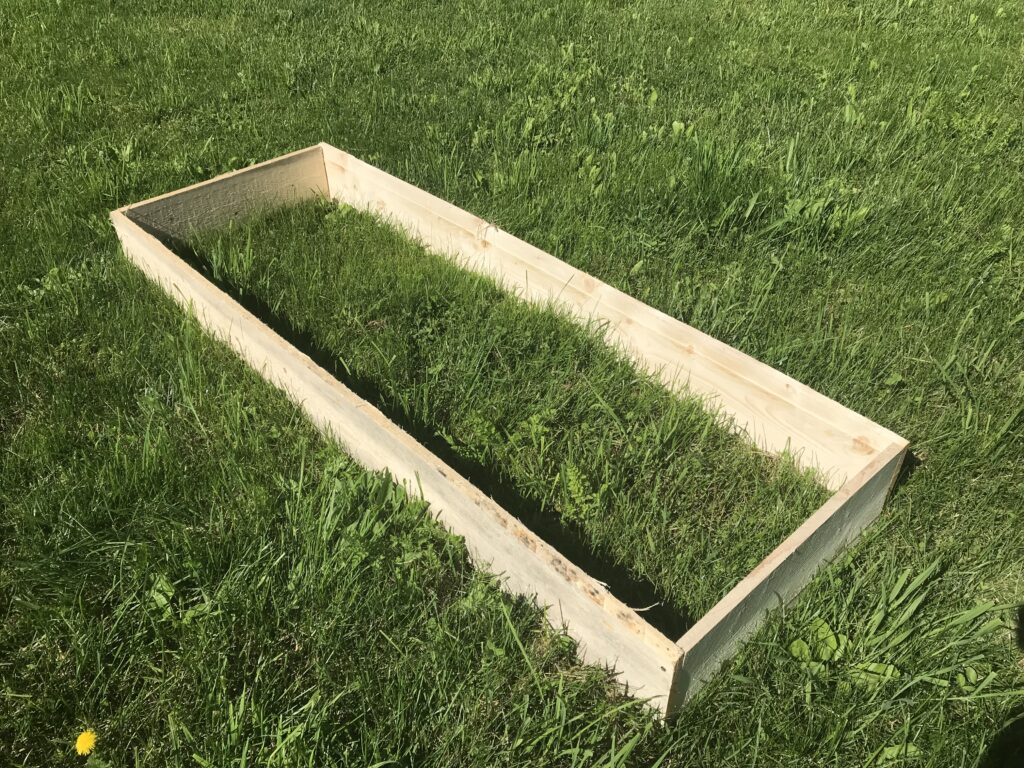 Fill your bed – remove any large weeds (mow the area or cut back with a weed eater), you don't need to turn the soil. You can place down a layer of cardboard or newspaper to completely cover the ground inside the bed. Adding a barrier can help cut down the possibility of large and established weeds in your raised bed.
Plant and enjoy!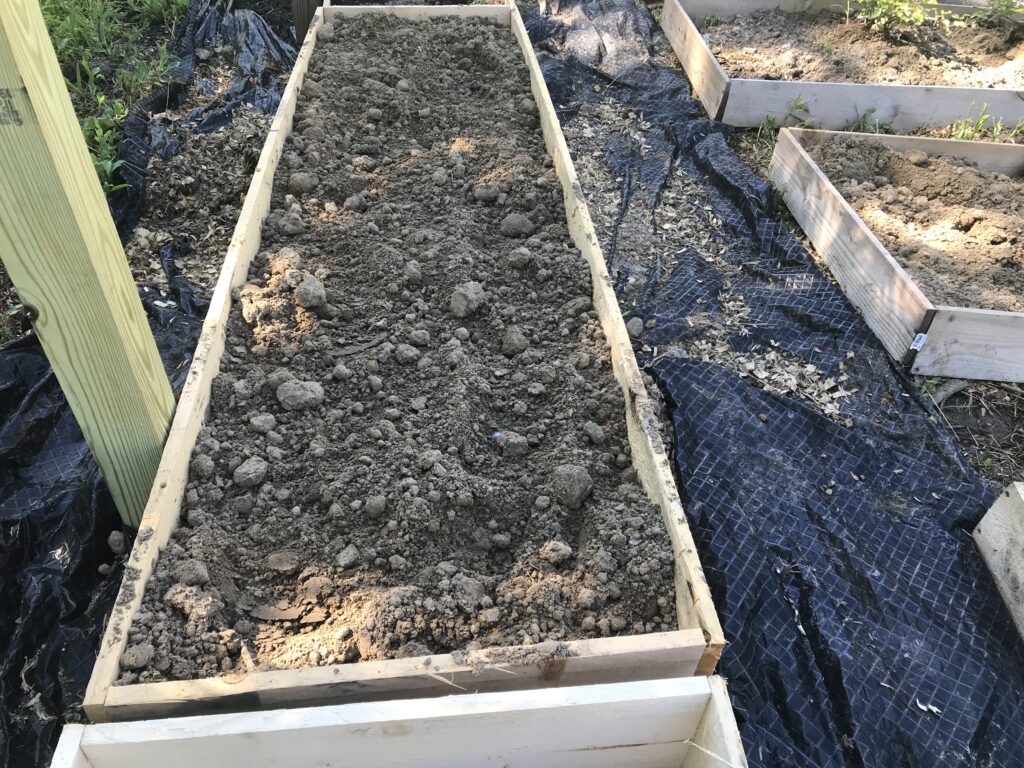 One of the great things about these garden beds is that they are completely customizable – build them to fit your needs and your space. We have a combination of 2 ft. x 8ft. beds (these are located along the garden fence that we use as a trellis for growing beans, peas, cucumbers, and vining squash) and 4 ft. x 8 ft. beds. These sizes allow us to comfortable reach into the center of the beds for planting, weeding, and harvesting.
What are you planning on growing in your garden this year? Let us know in the comments below.
Until next time…
Ashley